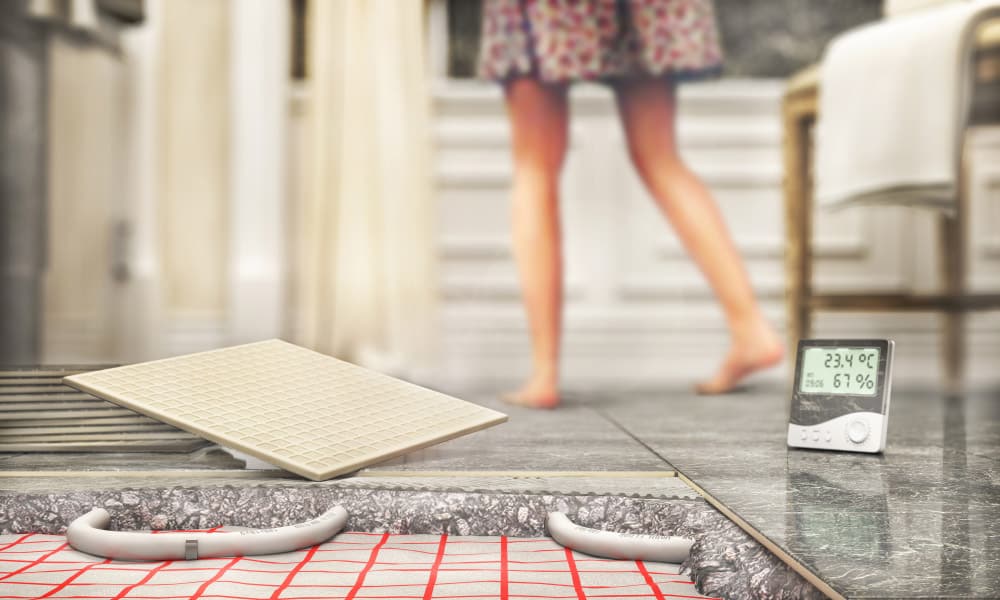 There is nothing quite like taking a hot shower on a cold day. If you live in a cooler climate, however, you might want to make a few adjustments to your home electrical and lighting plan to ensure your bathroom stays warm once you turn off the hot water.
First, consider whether you would like to install radiant heated floors. The heating mechanism will be placed underneath the tiles in your bathroom and will help keep your feet nice and warm even in the winter.
Second, if you enjoy wrapping yourself up in a warm towel, you may also wish to consider introducing a towel warmer. These can be either hardwired into your home or plugged into the wall. Be sure to let your electrician know ahead of time so your wiring can be adjusted as needed.