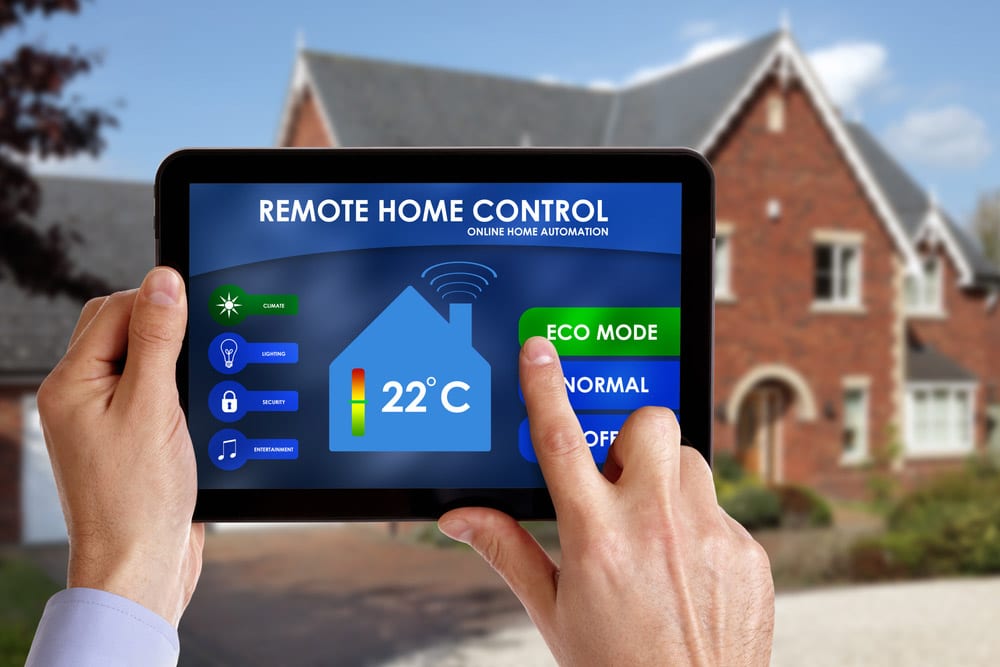 When it comes to all the things that can be connected in a modern automated home, the sky's the limit. Using one of the many popular home controllers on the market, you can operate lighting and climate systems and create ambience in any room or on the patio to match your mood.
Remote control of interior and exterior lighting is a primary function of an automation system that can be included in home electrical upgrades. In addition to controlling the light levels in every room, lighting can be set to automatically come on at dusk in any season and turn off, room by room or all at once, at night.
When remote sensors are added, automation controls for heating and A/C can adjust for changes in humidity or when a window is left open.