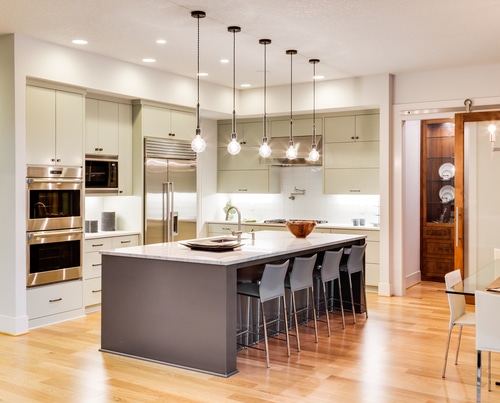 The right ceiling light or pendant can give a living room or dining room tons of personality. Shopping for a gorgeous chandelier is a lot of fun, and the results look breathtaking. In fact, if you want to give a room a vintage or contemporary feel, light fixtures are a major part of bringing things to life. When you get home from the store, you can take care of installation for the new lighting easily.
How To Change a Home Light Fixture Yourself
The first step of this easy home maintenance project is to turn off the power while you work. It's usually best to shut off all the switches in the breaker box just to be safe. After that, take out the screws from your existing light fixture and remove the wires from the terminals. Notice which wire goes to which terminal. Now, install your new light fixture the same way. Finally, turn on the power, flip the switches and enjoy your new and improved décor!