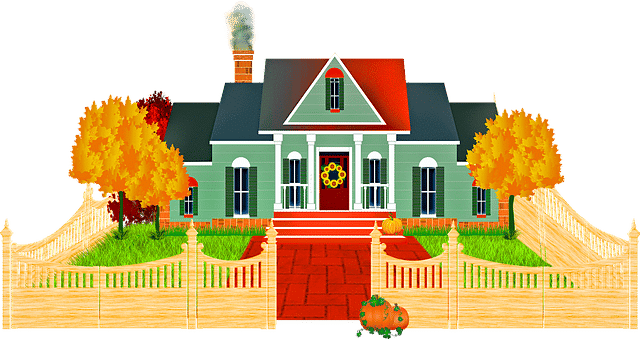 As the leaves slowly start to change and the days get just a little bit colder, you can count on one thing: It's time for fall home maintenance. Preparing your home for the fall can help you get a jump-start on the season so that you are braced for colder days and longer nights. It's time to give summertime a coconut-scented kiss goodbye and get started readying your home for the upcoming autumn. Take advantage of the wonderfully hazy sunlight that is still around and start making your yard and home's exterior fall-ready. The more you do now, the less you will worry about later.
Check Your Roof
What kind of condition is your roof in? Replace any broken or curled shingles to prevent leaks later on. Since the roof on your home is its first line of defense, a well-maintained roof is a safe one.
Trim Your Trees
Do a walk-through of your home's exterior and see if there are any branches or tree limbs that could potentially damage your house during a storm. Make cuts as needed not only for safety but also to make your yard look nice and neat.
Patch Holes and Cracks in Concrete
Inspect your concrete driveway, foundation, patio, pathways and steps. Make repairs by caulking any holes or cracks.
Clear Gutters
Get rid of any excess leaves, twigs or debris that may have collected in your gutters. Clean them out as thoroughly as you can, flushing them with water as a finishing touch.
Put Away Tools for the Winter
As you likely will not be doing much yard work in the coming months, give your lawn tools and equipment a good cleaning. It's also a good time to sharpen any blades (including your lawnmower and hedge trimmer) so that they're ready for you in the spring. Since you're going to all the trouble, organize your shed or garage, or wherever you store your yard equipment. Take the time to get everything in order.
Early preparation is always a smart idea, so use what little bit of summer that's left to get your house ready for the fall. You will thank yourself later on for your foresight when you are warm and safe inside your house during the first storm.