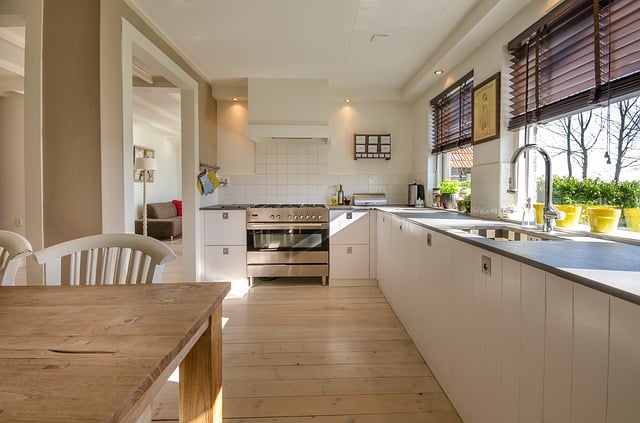 As home inspectors and realtors know, there is usually a buyer out there for every home. When sellers utilize basic Feng Shui principles, they open themselves up to a bigger pool of buyers. Here are ten fast and effective tips to increase a home's Chi.
1) It's a Classic
The home doesn't have to be brand new to be attractive. Even if your house has been around for decades, it can still feel fresh and inviting. Don't stress about the home's age, just follow these steps to bring it to life.
2) Wide Open Spaces
Open space is inviting and appeal for buyers. By removing excess furniture, knick-knacks and personal items you can make a big difference in the feel of your home.
3) Make it Clear
When a potential buyer sees clear kitchen and bathroom countertops they can imagine the space as their own. Clear countertops act as a beautiful blank slate where a buyer can work their own magic.
4) Sniff Sniff
Make sure the home has a clean and pleasant smell. Remove anything that could be adding an unattractive scent to the air. Don't worry about using heavy air fresheners. They can be equally offensive to sensitive noses.
5) Find Your Focus
If a room has a beautiful fireplace or a large picture window, make it the focal point. Arrange the space to best showcase the eye-catching element in every room.
6) Demand Attention
If the room lacks a natural focal point you can add a lovely piece of furniture or unique artwork that will command everyone's attention.
7) Be Proactive
Touch up small paint issues and make any small repairs before the home hits the market. This way, there is nothing to distract buyers from seeing the home's beauty.
8) Mother Nature's Touch
There's something powerful about nature. Add a vase full of fresh flowers to a table or a row of potted herbs in the kitchen window. Let the soft scent of nature and the beauty of something green attract your buyers.
9) Out of The Closet
Clear closet shelves so the space feels open and roomy. This is a wonderful opportunity to declutter while you're at it.
10)  Light it Up
Simply put, light matters. Replace or remove dark drapery and heavy window coverings to maximize the amount of natural light in the room.