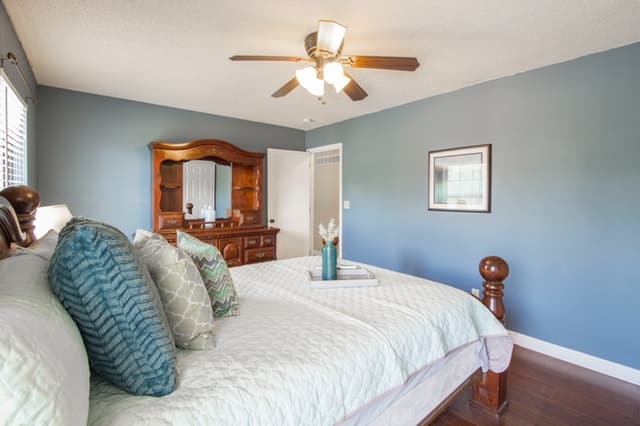 One way to alleviate persistent allergies is to look high and low for accumulated dirt and dust that may irritate your airways. Where should you start? One area that often gets overlooked during your regular cleaning is ceiling fans.
Beautiful ceiling fans add beauty to a room's decor and create air circulation, but they also have a flat surface where dust and dander can settle. Fortunately, cleaning fan blades is one of the easiest home maintenance tasks around. Just make sure to turn the fan off first.
If you have a hard time reaching your fan, use a step ladder. A quick trick for cleaning the blades is to use a pillow case. Slide the pillowcase over the blade and gently pull it forward. All the dust should be contained in the pillowcase. If some dust remains, grab a moist rag to clean what is left.
Sleep peacefully all night long knowing your ceiling fan is spic and span.