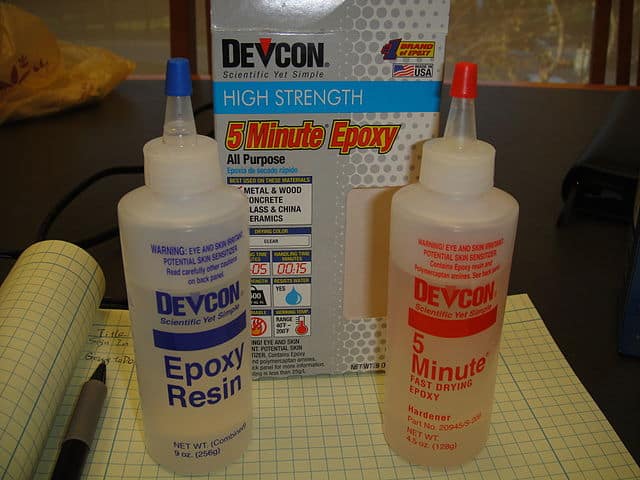 Epoxy is a compound that requires two chemicals to work in conjunction to bond pieces together. One part cannot work without the other part. So how do you get a good seal without all the mess when using epoxy to repair items? Check out this trick for mixing both parts of the epoxy together:
Grab a plastic sandwich bag.
Put equal parts of both sides of the epoxy into the plastic bag.
Squish the parts around inside the bag, mixing them together evenly.
Cut or poke a hole in the corner of the bag.
Squeeze out the compound from the bag to the surface of your item.
The small tip of the plastic baggie allows for great control when applying epoxy. Since epoxy is permanent, it must adhere the right way the first time. Use epoxy to fix things like furniture, dishes, plastic, fiberglass, and more. After application, be sure to dispose of the plastic bag.