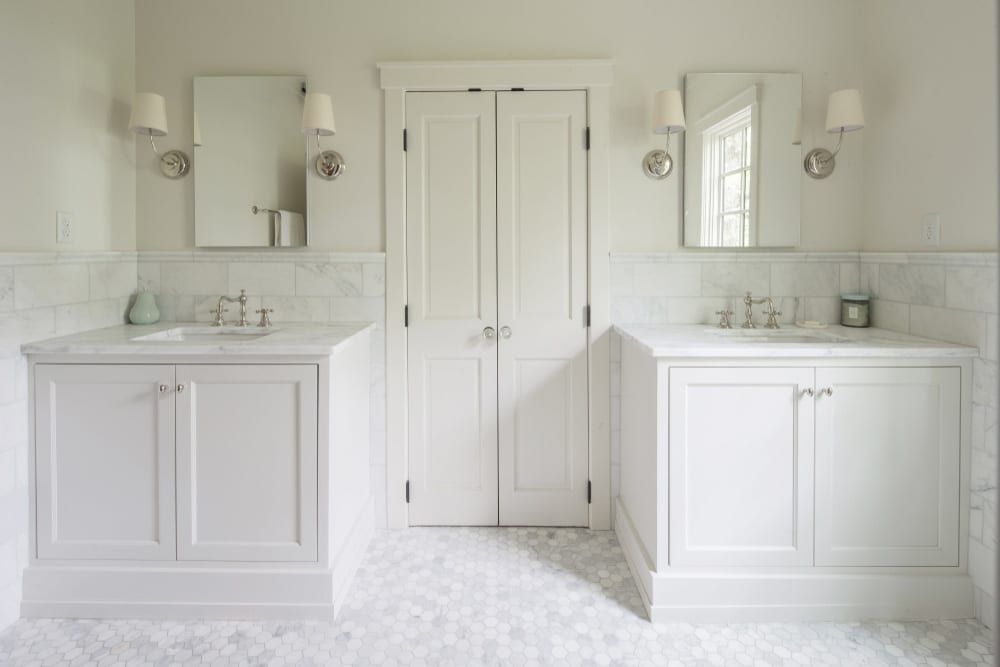 When building a house, the position and layout of your bathrooms are important. Choosing a Jack and Jill bathroom can be extremely beneficial. Jack and Jill bathrooms are bathrooms shared between two bedrooms or between a bedroom and the hallway.
Considerations for a Jack and Jill Bathroom
When building a Jack and Jill bathroom, you have to make special considerations for the home electrical and lighting plan. For instance, you may need lighting above both sinks. Also, you should always have a light switch next to each door.
Jack and Jill bathrooms can save you space and can be convenient for the members of your family. Of course, when installing a bathroom with more than one door, you need to ensure you have enough outlets and lighting.