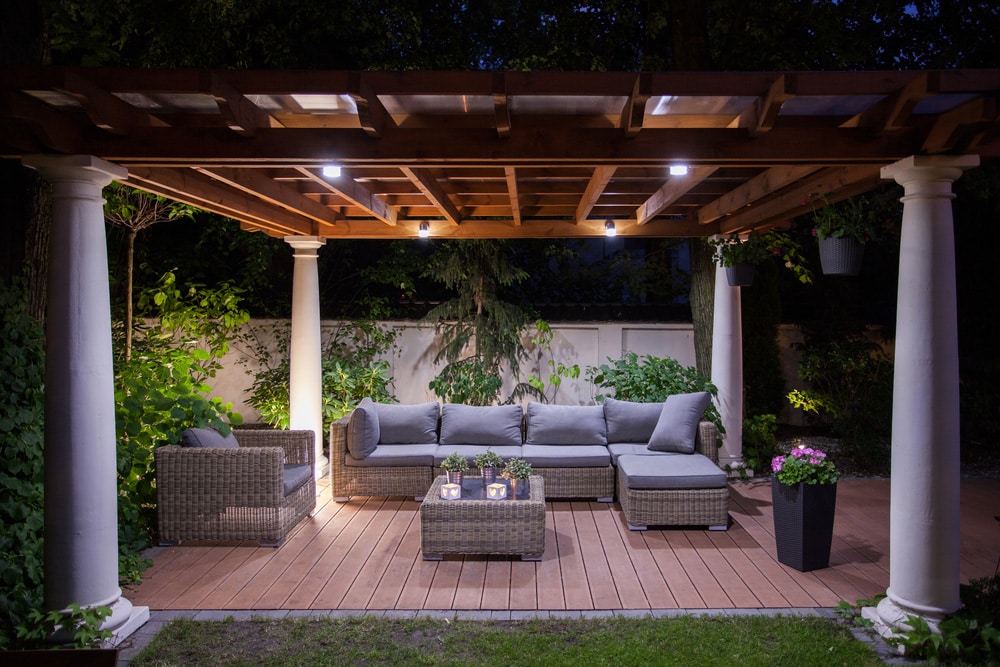 During the day, you may not notice outdoor lighting, but it plays an incredible role at night. With the right patio lighting, you can entertain friends well past sunset. String lights provide an Italian piazza backdrop, or you can use lanterns for a tropical feel. The nighttime sky is the limit for crafting the ideal ambience for your patio.
Take Relaxation to the Next Level
Light fixtures also add to your personal enjoyment of outdoor spaces, helping you relax as you sip a glass of wine after a long day. Enjoy the perfect romantic evening thanks to cozy lighting, rocking gently in a porch swing with your special someone. If you have an attractive garden, you can use step lighting to outline walkways around the greenery. With so many creative options, it's no surprise that additional patio lighting is one of the most popular electrical updates.