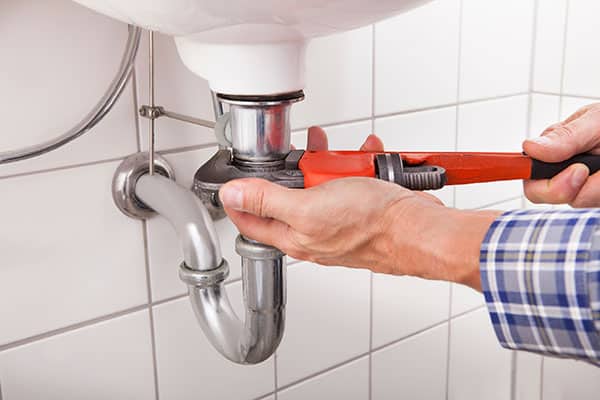 Many homeowners today are experimenting with do-it-yourself projects. Lots of people have found great satisfaction, and even better savings, by working on their own home. If you have some experience in home improvement and repair, there's a bunch of ways you can put your knowledge to work to create your ideal home environment, but overconfidence has caused more than a few bad times for everyone involved and plumbing is one of the top culprits. Here's 5 mistakes many DIY plumbers make, and how to avoid them.
Forgetting to Turn the Water Off
Don't laugh! This one tops the list, and it happens with surprising frequency. Many DIYers have gone from excited optimism to sheer terror in the blink of an eye. The consequences of this can be left to the imagination, but the fix is easy: make a simple check-off list before you start, and if turning off the water isn't on top, you might consider letting someone else handle your plumbing.
Using Caustic Chemical Clog Removers
Popular drain cleaners use highly caustic chemicals to break through the oils and grease blocking a drain. They often fix the problem but can create new ones; galvanized pipes are especially susceptible to long-term damage from commercial drain cleaners. The best bet is to buy a simple drain snake to auger out the debris or call a professional plumber. Another harmless solution is to pour a little baking soda down the drain, then add vinegar and let it sit. After a few hours, run hot water down it.
Overtightening Connections
The temptation to get everything as tight as possible is almost overwhelming, but pipe threads have specific torque requirements. Overtightening can have both immediate and hidden consequences, potentially causing a crack that shows up weeks later. And many a commode has had its base cracked by tightening the hex nuts too much.
Mixing Pipe Types Without the Right Fittings
Different plumbing types are not designed to connect to each other. Galvanized piping will cause a damaging chemical reaction when connected to copper, and others won't seal correctly. But there's fittings available to easily connect all different types of common piping safely, so this shouldn't be a big deal.
Wrapping Plumber's Tape Backwards
Many connections will require Teflon tape to create their seal, but it's easy to install it backwards. You should always wrap with the thread, and only use three layers.