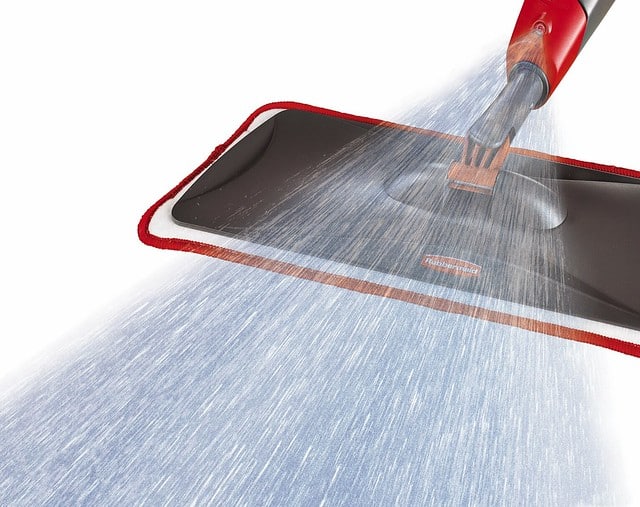 Ditch the traditional mop and invest in a spray mop. Traditional mops require a bucket to rinse the dirt and grime from your mop. Spray mops cut out this step, and come with a refillable spray reservoir that you can fill with your favorite cleaning solution. Simply spray the cleaning solution onto the floor with the pull of the trigger and mop the floor over.
Not only do spray mops save time, they also save money. Purchasing your cleaning solution in concentrate allows you to use a small amount and dilute it to spray onto your floors. By filling the reservoir with your own cleaning solution, you won't have to worry about purchasing costly refills.
Spray mops are available from a number of different brand names including Swiffer, Rubbermaid, Libman and Lysol. Each one has different features, so take a look at the different models available for the features you love. Some offer washable floor pads, while some have disposable pads.