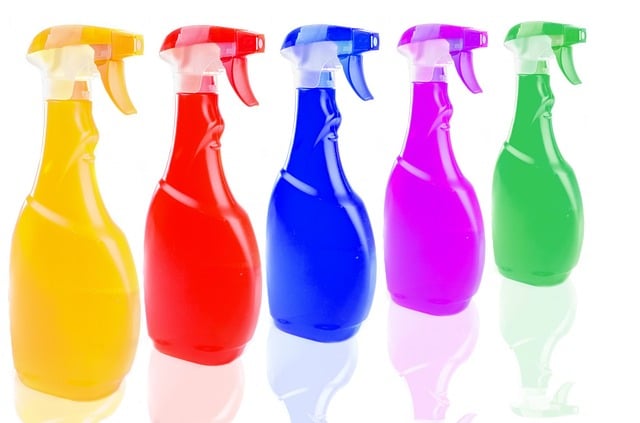 Cleaning gear is essential to keeping your home in top shape but cleaning supplies aren't always easy to store if you don't have a way of keeping everything organized. And,as your cleaning supplies may touch the less than sanitary nooks and crannies of your home, you don't want them touching other supplies.
The solution is to utilize any wire shelving or racks that you already have. It's easy to pick up some large or medium-sized S-hooks that will attach right onto the bottom lip of your wire racks. From there, all you need to do is hang up your cleaning supplies, your dustpans and dusters, by the hole at the bottom of the handle.
With this method, you can keep everything in line without worrying about items tangling, plus you still have full access to your shelf space. What more could you want from a storage solution?