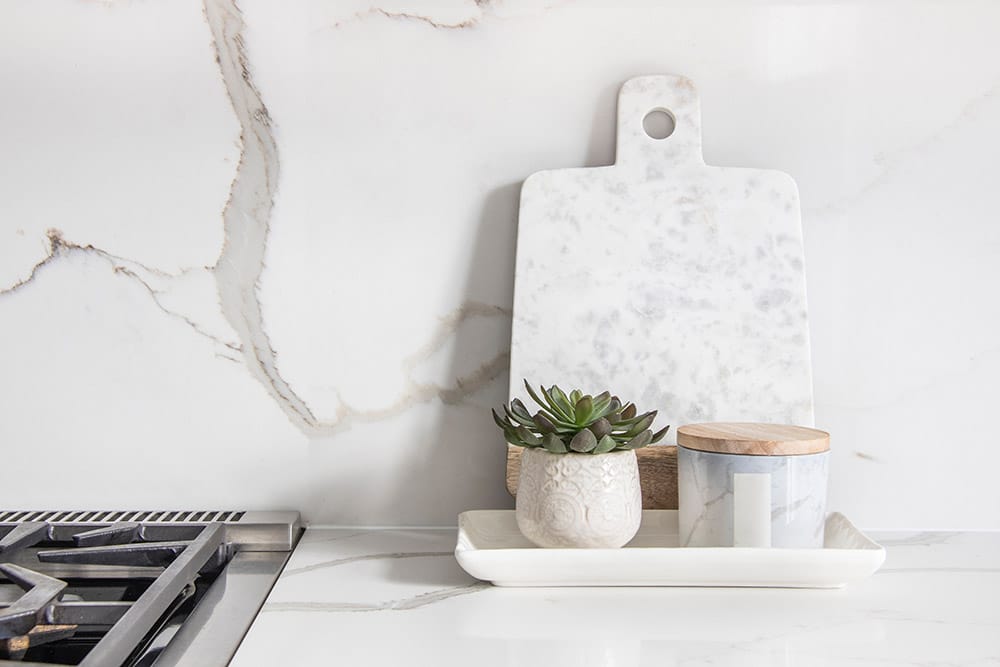 If the kitchen is the heart of the home, you want it to be welcoming, with room for all. You may dream of a convenient, uncluttered kitchen. You need the necessary tools to be in their place, organized and within easy reach of outlets. Yet as utilitarian as a kitchen needs to be, you also want it to be beautiful. Maybe you want a living plant or perhaps some herbs in the window, and maybe a beautiful candle or vase in the corner to highlight exquisite tiling or wallpaper.
The Best of Both Worlds
You can have it all—beauty and organization. Go ahead and install a customized backsplash. You can keep it pristine and unbroken without sacrificing the power you need to run all of your appliances. As part of your home electrical and lighting plan, install an electrical power strip under the upper cabinets rather than as separate outlets on the walls.