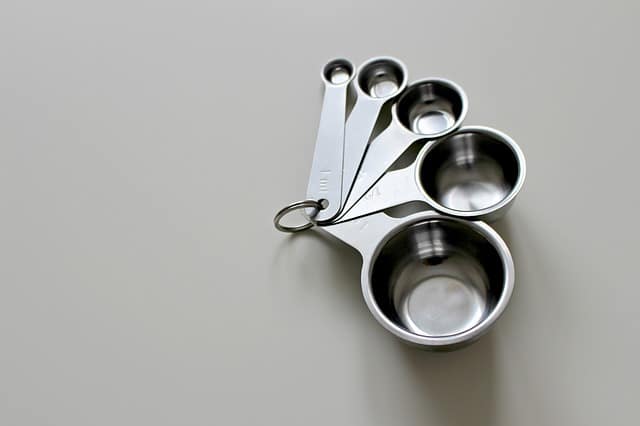 Sick of messy, disorganized kitchen drawers? Can't find the measuring cup and spoon you need for a recipe? There's an easy life hack to organize measuring cups that's as aestheticallypleasing as it is functional. Here's what you'll need:
One or two wooden strips
Screws
Small hooks
Purchase strips of wood that are about the same length as the width of your cabinet door. You can usually find this in the scrap wood department at a home improvement store. Screw the strips to the inside of your desired cabinet, making sure to use short enough screws to prevent them from going through to the other side. Then, attach the cup hooks to the strips to hang your measuring equipment.
Make sure to position the wood strips so that measuring cups will hang between the shelves in the cabinet. Otherwise, the door might not close completely. This hack keeps cooking tools organized and easy to find.