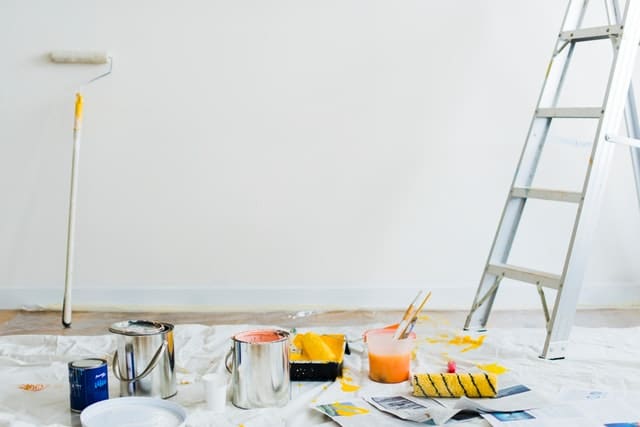 It's pretty well-known that a new paint color can completely upgrade a room almost instantly. But if you think outside the box, you'll find that it can create some gorgeous wall features in a very creative way.
Instead of purchasing a new hardboard, a painted pattern or simple rectangle painted just above the bed can create a clean and modern look that flows from end to end. From ceilings to floors to everything in between, a brightly colored, painted accent can take any room from fine to fabulous.
As an added bonus, you'll be able to add a major wow-factor to your space for a fraction of the cost of buying something new.