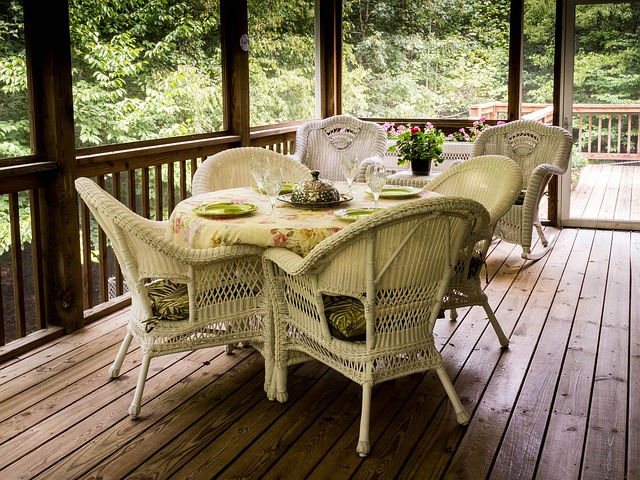 Now that the balmy, lazy days of summer are officially in full swing, it only makes sense that you're spending a lot more time outside. Among other things, that likely means more family fun, entertaining, and quiet evenings spent unwinding on your deck. The following considerations can help you make sure your beautiful deck is always a safe, pleasant place to spend your free time.
Is It Strong Enough?
Whether your deck has been around a while or is brand spanking new, it's important to consider whether or not it's capable of bearing the weight of all the people, equipment, or furniture it needs to support. Find out for sure by asking a contractor or home inspection expert to assess the situation. If you need to add more braces or stability, a licensed contractor can help you with that.
Is It Well-Maintained?
All areas of a home need to be regularly cleaned, maintained, and serviced if they're going to remain beautiful, useful places to be. In addition to staying on top of everyday maintenance tasks like sweeping, you should treat your deck to a thorough cleaning at least once a year. Clean up spills quickly so you don't attract ants and insects. While you clean you can catch unwanted pests like termites or wasps who are making a home in the corners of your space. If necessary or desired, follow up with a fresh coat of sealant, varnish, or other treatment of your choice.
Has It Been Inspected Recently?
It's also important to give outdoor structures like decks a thorough safety once-over every year. Check to see that no parts of your structure are damaged, unstable, or otherwise showing signs of wear and tear. During this process, you can catch areas of rotting or places where the wood is splitting or sharp edges are exposed.
If this isn't something you feel comfortable doing yourself, you can always enlist the aid of a professional to ensure your peace of mind.
Your deck is more than just a fun place to pass a pleasant summer afternoon or evening once in a while. It's also a part of your home that requires thorough care, maintenance, and upkeep to stay in tip-top condition.