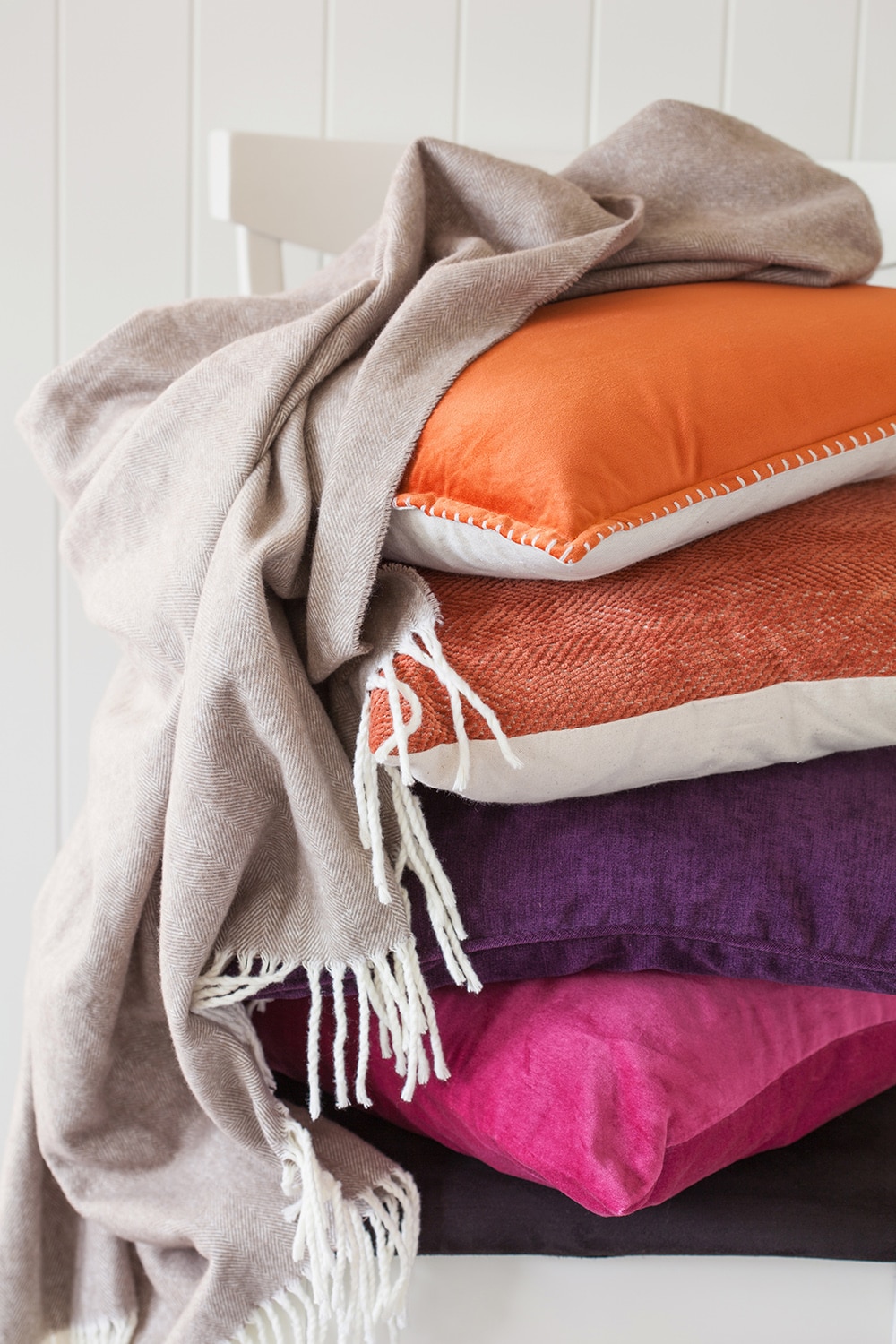 Throw pillows can add instant warmth and personality to your home, and they're also a great way to get in the spirit of the season. Think throw pillows with pumpkins, witches, goblins and ghouls on them.
Pillowcases Make Seasonal Updates Even Easier
This home décor hack doesn't have to be expensive, either. When you invest in standard-sized throw pillows, you can swap out the pillowcases with ease and without spending a ton of money on them.
Cases are also easier to store than full throw pillows. As the seasons change, effortlessly swap out the cases, wash them and store them in a linen closet along with the rest of your sheets and bedding.