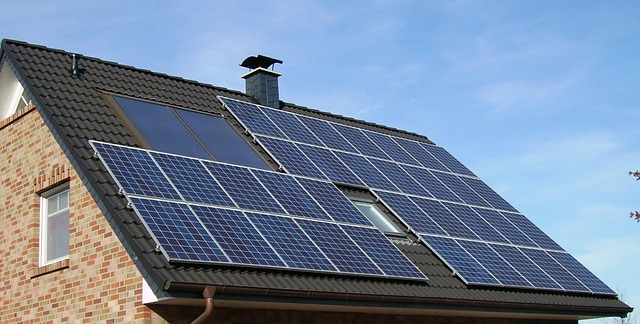 In recent years, we've all become increasingly aware of the importance of making environmentally conscious decisions in all aspects of our lives. When it comes to our homes, there are several ways to make features more green—and, as technology advances, more are going to become readily available. Check out these five futuristic home improvements that are already here, or are just on the horizon.
Alternative Energy Sources
There's been a push toward alternative energy sources for a long time, so the idea of solar, wind, and geothermal power is nothing new. But, these types of energies are becoming much more readily available to homeowners, meaning that you could make the switch away from coal, gas, or oil to something better for the planet. It's possible to add solar and geothermal energy to your own property, or you can see what sources your supplier has available.
Automated Thermostats
Besides improving where our energy comes from, it's also important to consider how we use our energy. Heating and cooling systems can use a lot of energy, bringing high costs and detrimental environmental impacts with them. Fortunately, there are now automated thermostats that work to reduce the amount of wasted energy by learning your heating and cooling preferences and adjusting accordingly—without you needing to make any adjustments yourself.
Recycled Materials
Any form of recycling helps to reduce waste, and now more items can be recycled than ever before. What you may not know is that a lot of recycled materials end up becoming parts of your home, from countertops to carpets to insulation. The next time you need a new appliance or home item, see if there's a recycled material version available.
Flatpack Homes
When building a new home is in your future, a flatpack home may just be your next solution. These pre-fabricated homes are not only quick to build, but many of them take the environment into consideration. Made with sustainable and long lasting materials, some pre-fabs even come with sustainable energy sources as part of the default design.
Green Space Homes
Rooftop gardens have become more popular in recent years. After all, they allow for green space in urban areas, help keep cooling costs down, and can provide food for homeowners. They have the additional benefit of slowing the runoff from stormwater in paved urban areas.
While the idea of a rooftop garden is easy to imagine, there's a chance that future concepts will go even further, with entire walls and home surfaces made of gardens. This idea isn't a reality just yet, but it may be something we see in the future.
Your options for making green decisions in your home are more bountiful than ever, and we can expect to see even more developments in the not-too-distant future. Until then, every little step we can take now to save the environment helps. Many of these items on our list may seem like they're from the future—but they're real, and ready for your home right now.