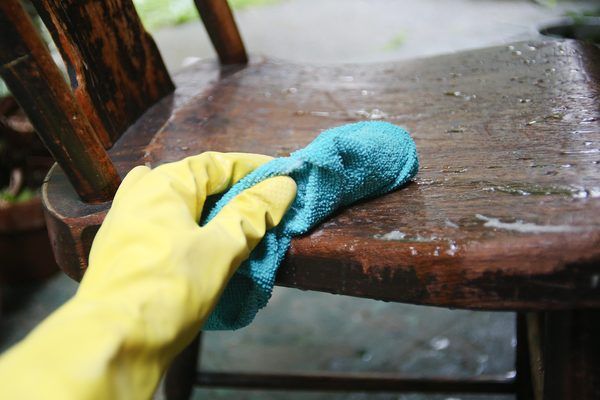 Mold on wood is unsightly and, like a surly teenager, leaves a bad impression. It's best to clean it up as quickly as possible to prevent its spread throughout the home and minimize any health issues. In nearly all cases, the wood will not have to be replaced if you follow proper procedures. It is especially helpful if the wood has been painted, since paint acts as a barrier against deeper penetration of the mold.
Follow These 4 Essential Steps
Each case is different, but the main steps remain the same in most situations. The identical process applies whether the mold is on wood walls, furniture, beams or any other wood surface:
Clean the mold from the wood with a sponge, scrub or cloth.
Use water and detergent or some other mold-killing product such as bleach.
If desirable, clean any stains left behind by sanding the wood and repainting.
Vacuum with HEPA equipment to remove mold residue.
You can replace the wood if you find it helpful and don't mind the extra time and expense. In most cases, however, this extra step is not needed.