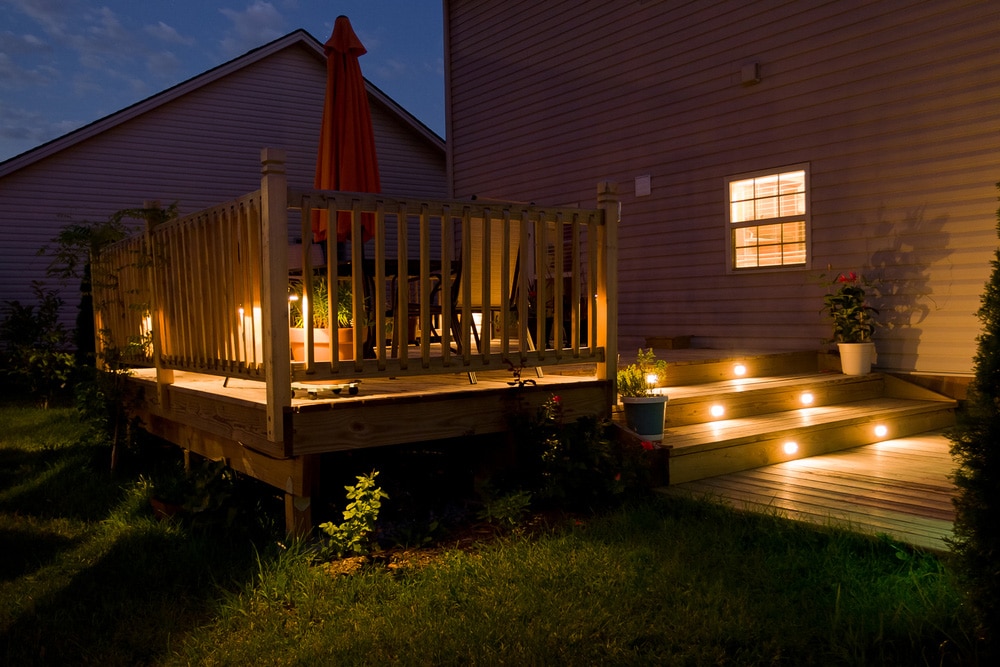 Electrical updates offer both safety and convenience. Get more out of your outdoor living space with new lighting options. Compare energy-efficient options and safety features for a personalized, comfortable space.
Security Lighting
Security lighting gives you peace of mind on your property. Just like street lights, yard lights offer visible areas to prevent individuals from entering your property. Choose a motion-activated or timed light for added convenience and reduced monthly electrical costs.
Outdoor Lighting
Path lighting, poolside lighting and other outdoor illumination options are great ways to update your yard. Enjoy gatherings with family and friends that last long into the night with ample outdoor lighting. Choose LED lights or solar-powered options to save on your electrical bill without leaving your yard in the dark.