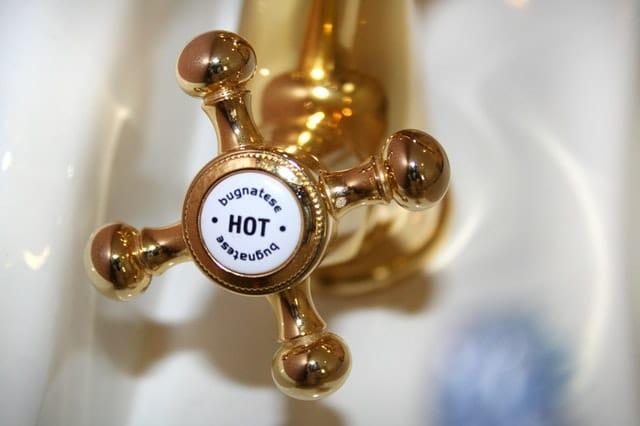 Brass is making a comeback, and for good reason. This gorgeous finish adds a touch of class and elegance to any room by embracing the current trend in gold accents.
In bathrooms and kitchens, choose it for your faucets and knobs for a customized and modern look that stands out more than traditional chrome. Use it in your living and bedrooms by choosing furniture knobs and accent pieces in this classy color. It's also a great option for frames and light fixtures.
For an extra wow factor, mount a satin brass wall sconce on a mirror to provide the illusion of more light and space while creating a stunning focal point.