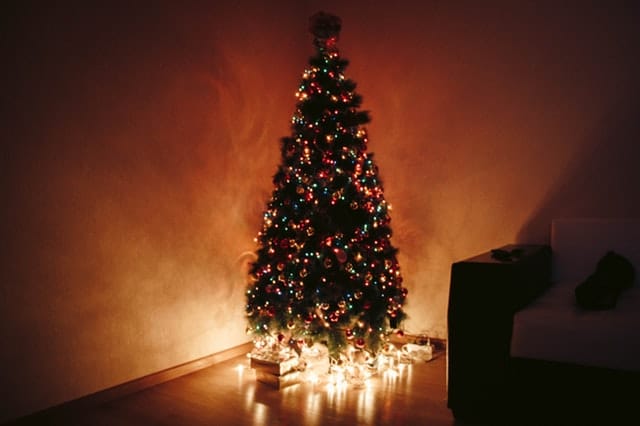 After your Christmas tree serves its main purpose during the holiday season, you might think its journey has ended. With a bit of ingenuity, however, your Christmas tree can live on in other ways – right in your garden! Before you retire your tree, consider ways to recycle and repurpose it for use all year long. You won't have a blue Christmas knowing, once the last string of lights is off, your tree won't go in the dumpster. Use these four creative gardening ideas to give new life to your old tree this season.
Use the Needles in Your Garden Beds
Christmas tree needles keep their fresh scent long after they fall off your tree. Collect fallen pine needles during the holiday season, then strip the branches of more needles once Christmas is over. Use the needles to cover your garden beds as you would mulch. Pine needles decompose slowly and dry quickly, creating mold-free bedding material. You can also cut the trunk of the tree into pieces to use as edging in your garden.
Create an Animal Sanctuary
Give your Christmas tree a whole new purpose in the form of a bird or wildlife sanctuary in your yard. You can leave the tree in its stand and put it out in your yard for the rest of winter as a shelter for birds or take off a few branches and arrange them in your garden for critter rest-stops. Go the extra mile by adding bird feeders or DIY peanut-butter bird seed pinecones. You can also add tree branches to a body of water on your property to create fish habitats.
Compost Your Tree
Your Christmas tree still has plenty of nutrients to offer after the last sleigh bell rings. Compost your tree by cutting it up or putting it through a wood chipper, if available. Spread it throughout your garden to act as fertilizer as it decomposes. You can also detach the branches and use them as a base for a new compost pile. Evergreen branches create airflow at the base for better composting.
Support Your Pea Plants
If you usually plant a garden each year, hold onto your old Christmas tree branches to use as support for pea plants. Simply stick the branches in the ground over spots where you plant the peas. The vines of the plant will use the branch as a source of support for the tendrils as they grow and develop. Stick the branches in the ground so they cross one another, with each branch supporting the next. Consider tying them together for additional stability. O Christmas Tree, indeed!