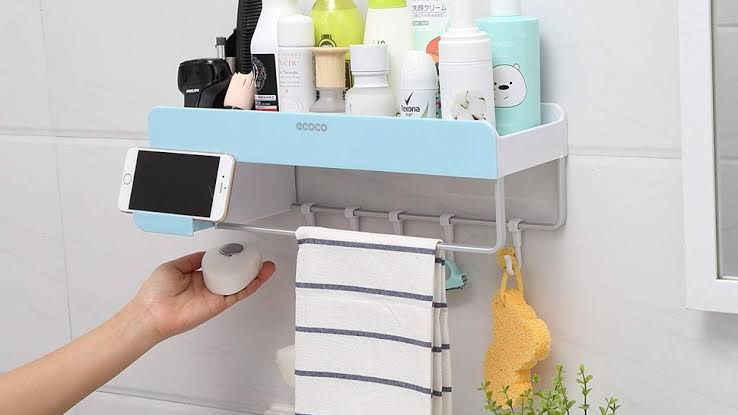 Clutter has a way of making everything feel muddled, which is why you should devote a few hours to putting these easy home organization tips to use. The good news is, you don't have to spend tons of money on baskets and bins — you can use what you already have to organize your spaces and your life.
Minimize Bath Toy Mayhem
Tired of stepping on bath toys during your morning shower? Hang mesh baskets from a tension rod at your child's seated height. During bath time, your child can grab a toy him or herself and, better yet, clean up after him or herself before the water goes down the drain.
Nix Untidy Nightstands
Is your nightstand overcrowded with books and tissues and an alarm clock and lamp? Use a bar cart to organize your go-to items on a three-tier system.